THERE HAS NEVER BEEN A BETTER TIME TO GET INTO A NEW MAZDA.
The thrill of taking your new Mazda on the road is like no other, so we have a range of finance offers to help you experience it for yourself. For current finance offers on the Mazda range please contact your nearest Mazda Dealer
WHAT IS MAZDA FUTURE VALUE
Mazda Future Value (MFV) is the minimum value of your Mazda at the end of your loan term (subject to Mazda Finance Vehicle Condition Requirements and agreed kilometres being met) is agreed when you buy your new Mazda. A Mazda Future Value Certificate will be added to your Credit Contract. This means that if you decide to return your car at the end of the loan term, you can feel confident knowing how much your Mazda will be worth to us. You will also enjoy lower regular repayments compared to a standard personal car loan as your repayments are based on the value of the car excluding the Mazda Future Value.
ENJOY THE BENEFITS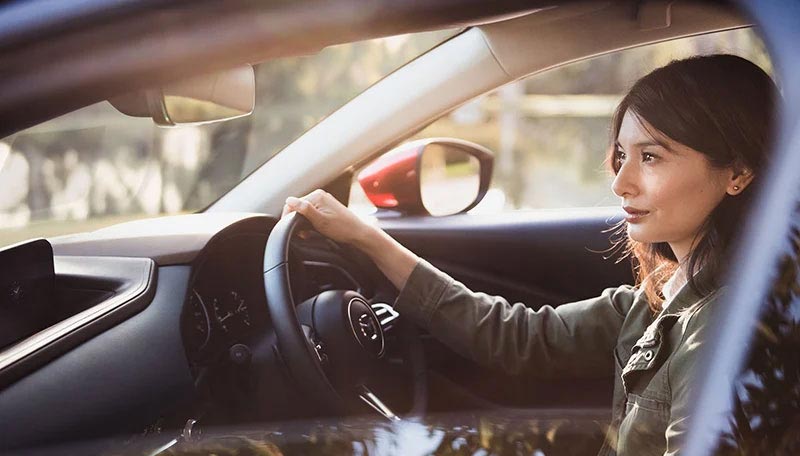 UPGRADE
Update your Mazda more often to suit your changing needs and lifestyle.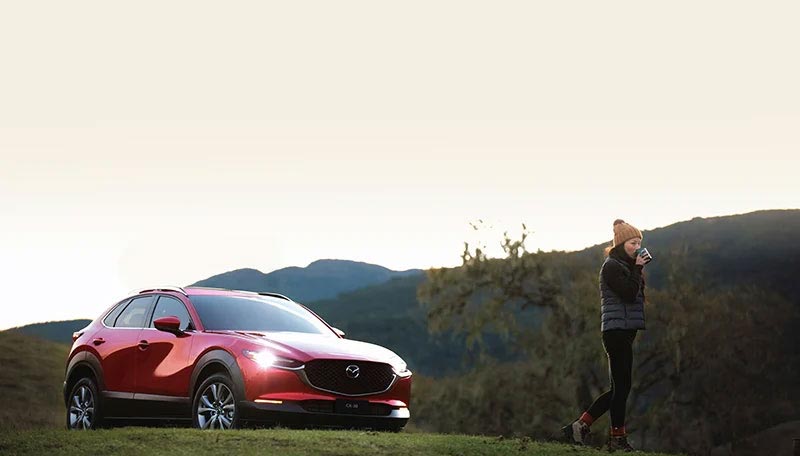 PEACE OF MIND
Drive the Mazda you want today with reassurance and freedom for the road ahead.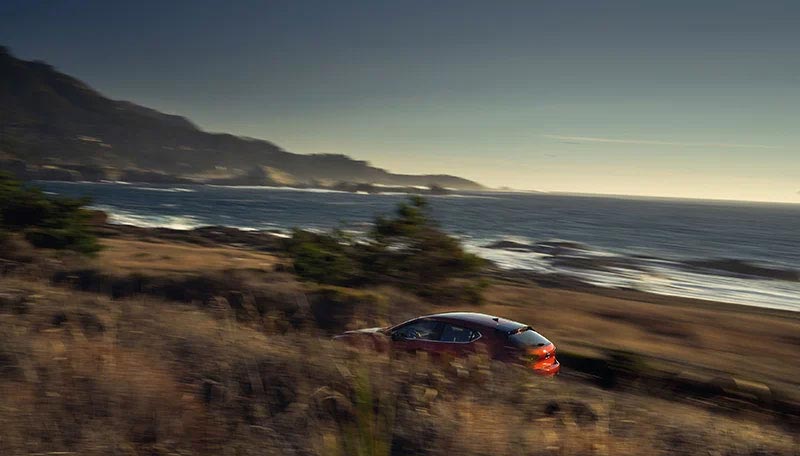 DRIVE MORE VALUE
Lower monthly repayments compared to a standard fixed rate car loan over the same term.
HOW DOES IT ALL WORK?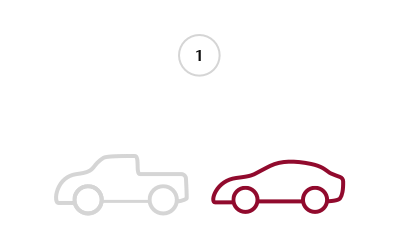 CHOOSE YOUR DEPOSIT
or pay no deposit at all, depending on your circumstances.



SELECT YOUR CAR LOAN TERM
between two and four years with your choice of weekly, fortnightly, or monthly repayments.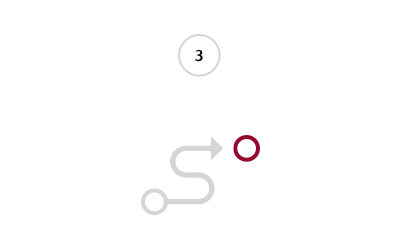 ESTIMATE NUMBER OF KMS DRIVEN
by the end of your loan term. For example, 20,000km per year would be 80,000km over a four year loan term.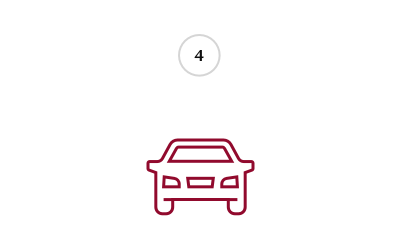 DRIVE AWAY IN YOUR NEW MAZDA
We calculate your MFV* and repayments so you can drive away with confidence.


Finance and Lease Options
Find the Finance that's right for you
Choosing between a lease or loan can be confusing - but we're here to make it easier. And the decision really starts with how you like to do things.
Credit Contract or Lease?
Credit Contract Agreement
I'm interested in purchasing a vehicle with a loan.
You own the vehicle, but it is used as security for the loan. A Mazda Finance Credit Contract gives you total ownership of the vehicle.
Maximum flexibility - with our Credit Contract.
Our Credit Contract is a traditional fixed rate vehicle loan that pays off the entire vehicle. You can also choose the Mazda Future Value option which allows you to defer part of the purchase cost until the end of the term of the loan. This means payments are lower compared to traditional car loans.
Benefits
Drive now, pay as you go
Flexible deposit amount
Flexible payments
Fixed interest rate
Option to include, Mazda Vehicle Insurance and Payment Protection insurance.
Tax deductions (for businesses).
Trade-in or keep vehicle at end of the plan.
Mazda Future value option.
For information on interest rates and fees please see CONSUMER INTEREST RATES AND FEES.
Download Credit Contract Brochure
Finance Lease
I like to upgrade to a new model every couple of years and plan on returning the vehicle.
Vehicle leasing gives you the use of a brand new (or late model) car for a fixed period of time - usually 2, 3 or 4 years. It's a great alternative to buying and widely used by businesses as a cost-effective way of obtaining a vehicle without diverting valuable working capital.
Lease your vehicle with the ability to offer to purchase for a fixed amount at the end of the lease.
You can also opt for the Mazda Guaranteed Minimum Value to protect from potential residual value loss if the vehicle value drops.
Benefits:
Low initial outlay (from one monthly payment)
Fixed monthly payments
Terms from 24 to 60 months
Tax deductions (for businesses) *
Option to offer to purchase the vehicle at the end of the plan
Protect your resale value with Mazda Guaranteed Minimum Value option
Choose to add Mazda Vehicle Insurance and Payment Protection insurance
* Tax arrangements may vary – we recommend talking to your accountant or financial advisor.
Download Finance Lease Brochure
How do Mazda Finance Rates work?
Essentially, they are interest rates that are personalised to your financial circumstances. Instead of taking a one-size-fits-all approach, we use your credit score and other relevant criteria to calculate a rate that's right for you. Using smart and sophisticated software, Mazda Dealers will calculate a rate based on your individual credit score and other criteria determined by us. No matter who you are or where in New Zealand you live, you can be sure of a transparent rate that's tailored to your personal financial circumstances.
How does this affect me?
Mazda Finance is deeply committed to providing you with quality finance options that are tailored to your individual needs and circumstances. With Mazda Finance's Tailored Rates, you can be sure that you're always getting a transparent interest rate for your loan.
What can affect my credit score?
There are lots of things that can affect your credit score, including your payment history, how much credit you have available and how many active credit accounts you have. Getting a quote does not impact on your credit score.
Why should I borrow from Mazda Finance rather than a bank?
Unlike banks and other financial institutions, we calculate your rate based on your credit score and other personal criteria determined by us. This means you can always be sure of a rate that's transparent and tailored to you.
Is this the most competitive interest rate Mazda Finance can give me now?
Based on your credit score and other financial criteria, this is the only fixed rate that Mazda Finance can offer you right now.
Consumer Interest rates and Fees
We offer a range of finance products at competitive consumer interest rates. Our current rates are shown below. They are current as from 1 August 2022, until further notice:
| | | |
| --- | --- | --- |
| Product | Interest rate | |
| Credit Contract | 8.25% - 13.95% | |
| Finance Lease | 8.25% - 13.95% | |
All rates are fixed for the term of the contract.
With our tailored interest rates, the actual consumer interest rate you pay is dependent on a number of factors including the loan term, deposit, amount financed, your previous credit history, amount of your existing expenses / debt, employment and residential stability, security offered and the finance product.
Default consumer interest charges
If you default in payment, then while the default continues, you must pay default interest on the amount you have not paid. Default consumer interest is 5% over the annual interest rate that applies to you, or 18% p.a., whichever is the greater.
Consumer credit fees and charges
The following consumer credit fees and charges are, or may become, payable under or in connection with a contract:
Fee

When payable

Amount

Establishment Fee

Payable when an account is activated.

Up to $475

PPSR Processing Fee

Payable when the contract is activated.

$9.20

Full Prepayment Early Termination Fee

Payable if you end the contract before the End Date.

If we suffer a financial loss when you repay a loan early you may also have to pay a further amount, calculated using the formula in Regulation 9 of the Credit Contracts & Consumer Finance Regulations 2004, to compensate us for that loss.

$30

Assignment Fee

Payable when we consent to an assignment of the contract by you to another person.

$200

Variation Fee

Payable when we agree to change the structure of your loan.

$200

Payment Frequency / Billing Date Fee

Payable when we agree to change the frequency or date of the loan payments. Does not apply to Driveway Agreements.

$50

Refund Fee

Payable for processing a refund to you of an overpayment or balance.

$12

Small Balance Fee

Payable for processing an end of loan credit balance that is less than the refund fee.

$15 maximum fee

MFV Return Fee

Payable when utilising the Mazda Future Value Certificate

$250

GFV Return Fee

Payable when utilising the Mazda Guaranteed Minimum Value Certificate

$250

Substitution of Goods Fee

Payable when the property which we have a security interest in is changed.

$100

Customer Service Investigation Fee

Charged for time taken to supply you with information you request.

$85 per hour (minimum $10)
Default consumer fees
In the event of a breach of the contract or on the enforcement of the contract, the default fees specified below are payable:
Default Fees:
$13 Payable if any payment is dishonoured or reversed or unpaid
$17.50 Payable on issue by us of a Repossession Warning Notice
$100 Payable on issue by us of a Repossession Warrant to our repossession agent
$50 Payable on issue by us of a Post Repossession Notice
$10 Payable on issue of a Notice of Demand under an unsecured facility
$50 Payable on a Service of Demand under an unsecured facility
$15 Late Payment for when payment becomes overdue
$33 Payment Amendment Fee
Standard Contracts and Forms
Responsible Lending, Dispute Resolution and Hardship
1.1 Responsible Lending
Mazda Finance complies with the Credit Contracts and Consumer Finance Act 2003, Credit Contracts and Consumer Finance Regulation 2004 and exercises the care, diligence, and skill of a responsible lender.
The Responsible Borrowing Code sets out the guidelines for anyone taking out a loan and sets out the minimum requirements.
The Responsible Lending Code sets out the requirements a lender must follow.
In addition, Mazda Finance is member of the Financial Services Federation and takes it obligations as a responsible lender seriously complying with all legislative requirements.
Unregulated financial advice
You are protected by responsible lending laws. Because of these protections, the recommendations given to you about any consumer credit contract or relevant insurance contract products are not regulated financial advice.
This means that duties and requirements imposed on people who give financial advice do not apply to these recommendations. This includes a duty to comply with a code of conduct and a requirement to be licensed.
1.2 Dispute Resolution
If you would like to discuss a Finance or Insurance complaint, you will be pleased to know that a Mazda Finance customer service manager is ready to assist.
Please complete the form Located under contact us www.mazda.co.nz/get-in-touch/ and we will contact you as soon as possible. Alternatively, to speak with us directly, please call 0800 800 626.
If you do not receive a satisfactory resolution, please refer your complaint to the Insurance and Financial Services Ombudsman scheme. This free independent dispute resolution scheme can be contacted via the below:
PO BOX 10845 Wellington 6143| 0800 888 202 | info@ifso.nz| www.ifso.nz
Mazda Finance is a division of Toyota Finance New Zealand Limited and is registered under the Financial Services Providers (Registration and Disputes Resolution) Act 2008 under registration number FSP27861 and is a member of the above disputes resolution scheme.
1.3 Hardship
Unforeseen hardship
If you are having trouble making your loan repayments or experiencing hardship, Mazda Finance may be able to help.
We know that unforeseen events can happen in life and cause financial difficulties. These include injury, illness, changes to your regular income, a relationship breakdown, or the death of a spouse or partner.
If you find yourself struggling to meet your repayments because of a change in circumstances outside of your control, make sure you talk to us as soon as possible, simply call 0800 800 626. You can also complete the form under contact us at www.mazda.co.nz/get-in-touch/ and mention that you are experiencing hardship.
You can make a hardship application in writing at any time. You must bring your payments up to date before applying for hardship if you have:
Been in default for 2 months or more
Been in default for two weeks or more after receiving a repossession warning notice
Not made four or more consecutive debt repayments on their due dates
We will work with you to understand how your change in circumstances is influencing your financial position and what can be done to assist you. We might be able to offer some assistance to help you cope with your financial difficulties. Assistance is determined on a case-by-case basis and could include reducing your repayments for a period of time and/or a term extension. Please note that both of these options will increase the overall cost of your loan.
Financial mentoring
If you have concerns about your finances, you can get free and confidential advice from an independent service, MoneyTalks which is funded by the Ministry of Social Development. You can contact MoneyTalks via:
Freephone: 0800 345 123
Text: 4029
Email: help@moneytalks.co.nz
Online chat/website: http://www.moneytalks.co.nz
www.sorted.org.nz is another helpful site.
Mazda Finance"Rule of 78" Settlement Methodology for Non-Consumer Loans
The "Rule of 78" is a method used by banks and finance companies to break down the principal and interest in the monthly repayment of an instalment loan. Under this rule, the proportion of interest in the monthly payments decreases over the course of the loan period. For example, if a loan is to be repaid over 12 months, the total interest will be divided into 78 portions (12 + 11 + 10 + … + 1 = 78).
12/78ths of the interest is allocated as the first month's portion of the total interest, 11/78ths of the interest is allocated as the second month's portion and so on until the twelfth month, at which time 1/78th of the interest is allocated as that month's portion of the total interest.
The total interest portions for different loan terms are illustrated as below:
| | |
| --- | --- |
| Loan Term (Months) | Interest Portion |
| 12 | 78 (12 + 11 + 10 +...+ 1) |
| 24 | 300 (24 + 23 + 22 +...+ 1) |
| 36 | 666 (36 + 35 + 34 +...+ 1) |
| 48 | 1,176 (48 + 47 + 46 +...+ 1) |
| 60 | 1,830 (60 + 59 + 58 +...+ 1) |
When loans are settled early, we use the formula in the example below to ensure we calculate an accurate settlement amount using the "Rule of 78" to calculate the interest component for our loans.
The settlement due in the example below is based on a $5000, 24-month loan, with 24 regular payments, a 12% p.a. interest rate, that is settled after making 6 regular payments.
Rule of 78 Settlement Methodology
Example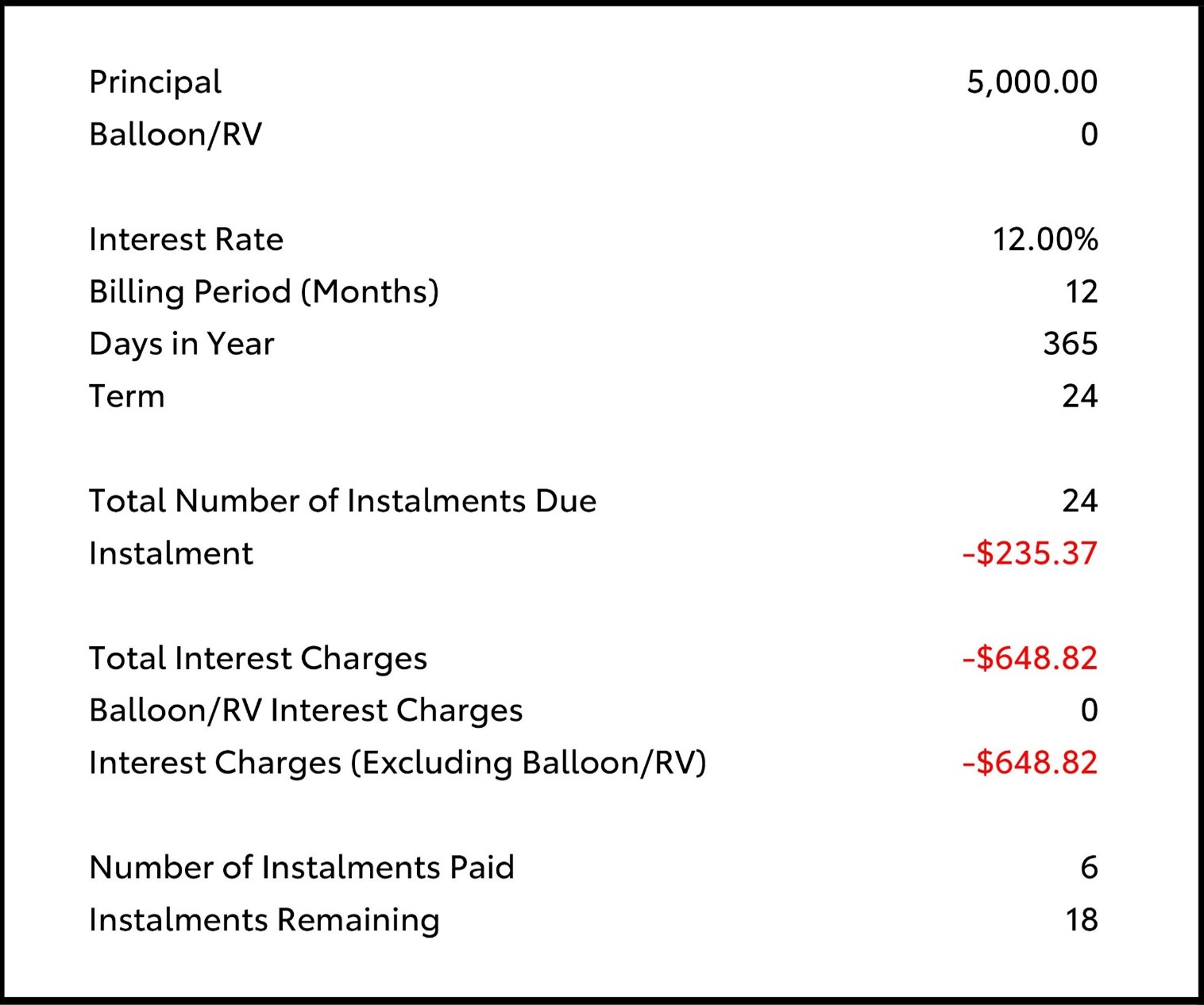 Formulas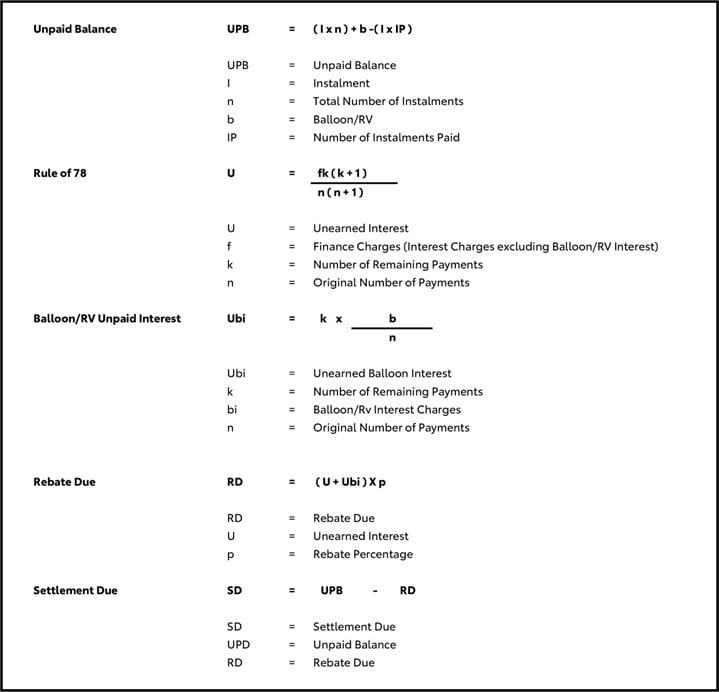 Example Using Formulas